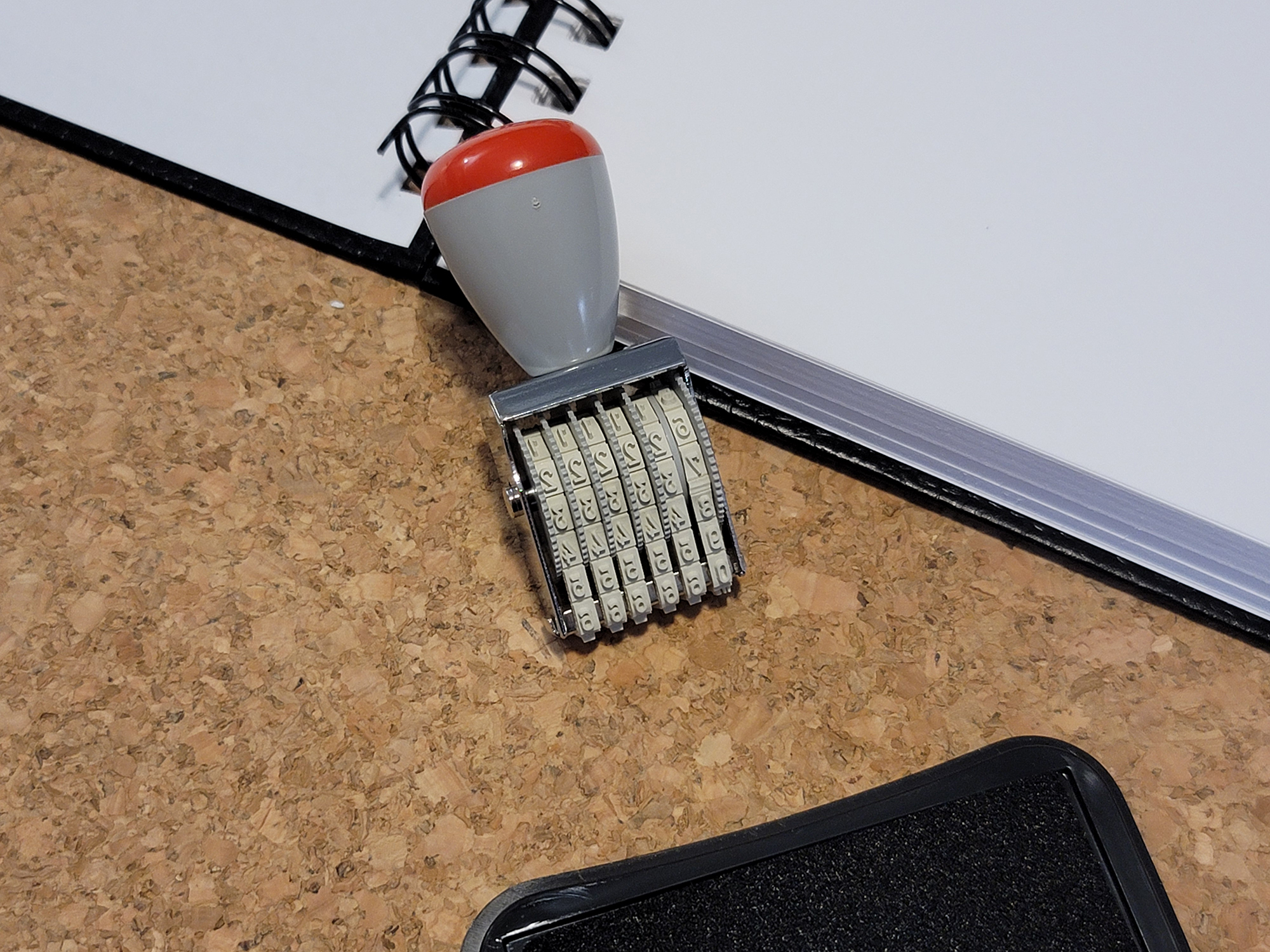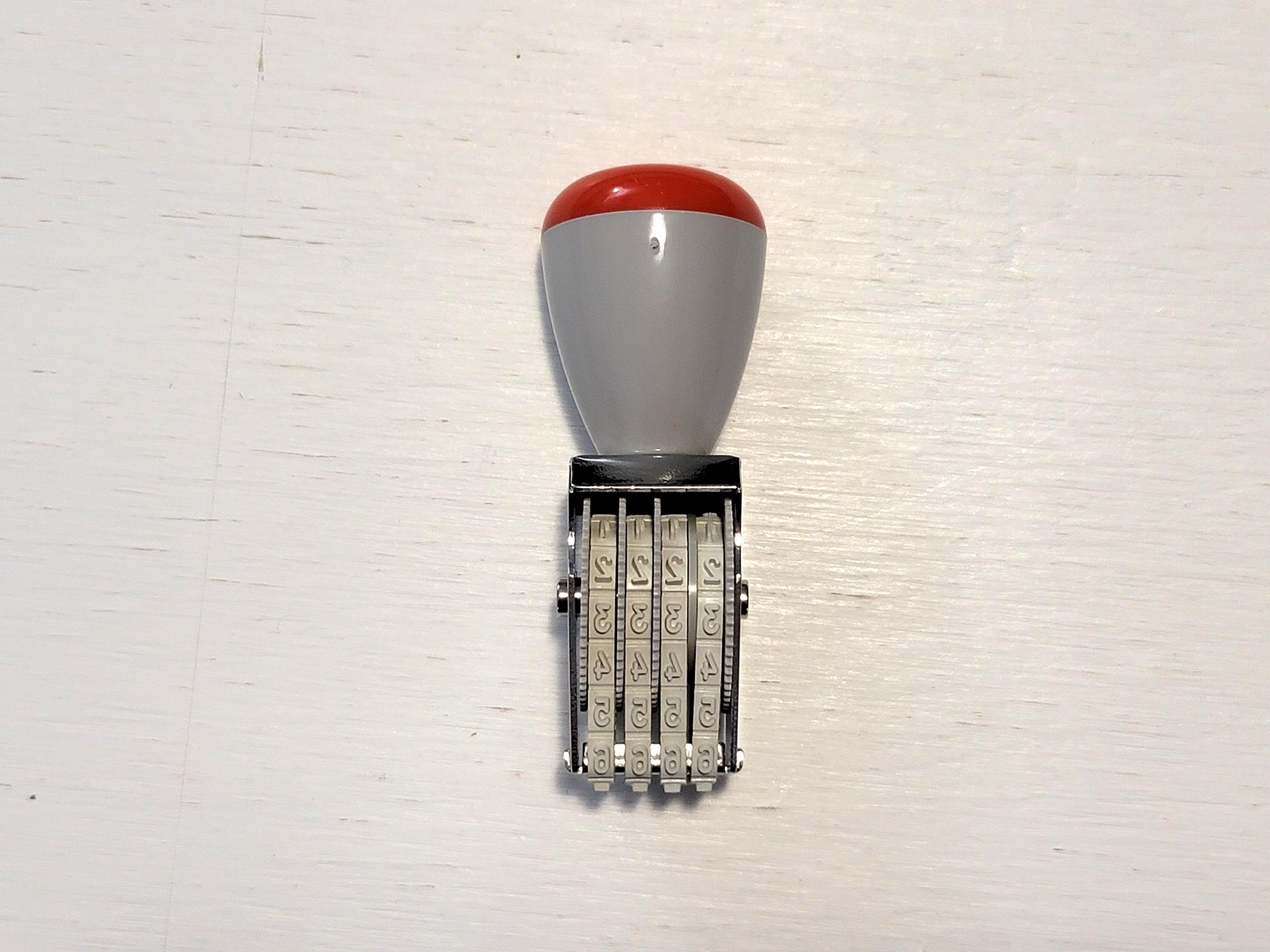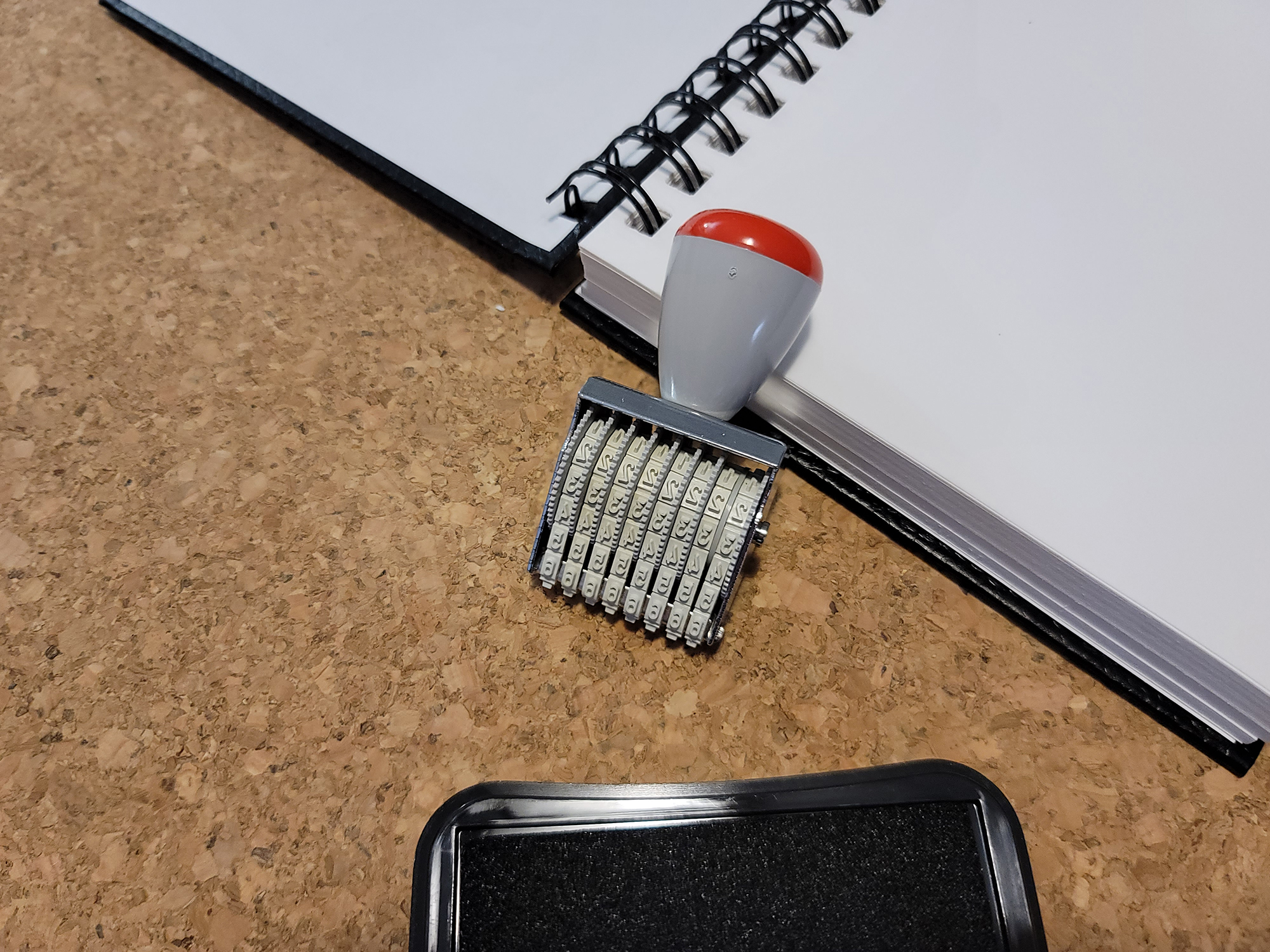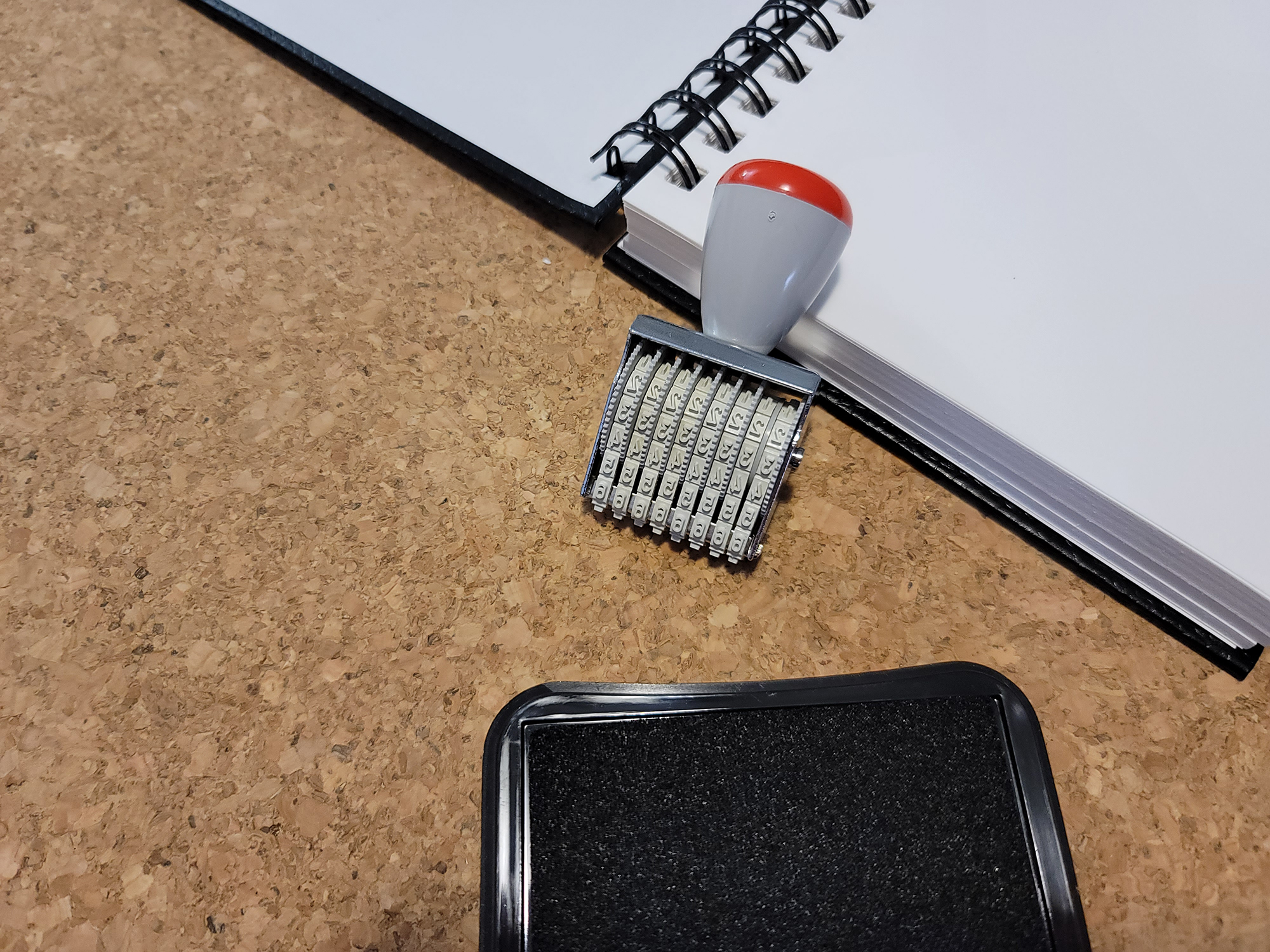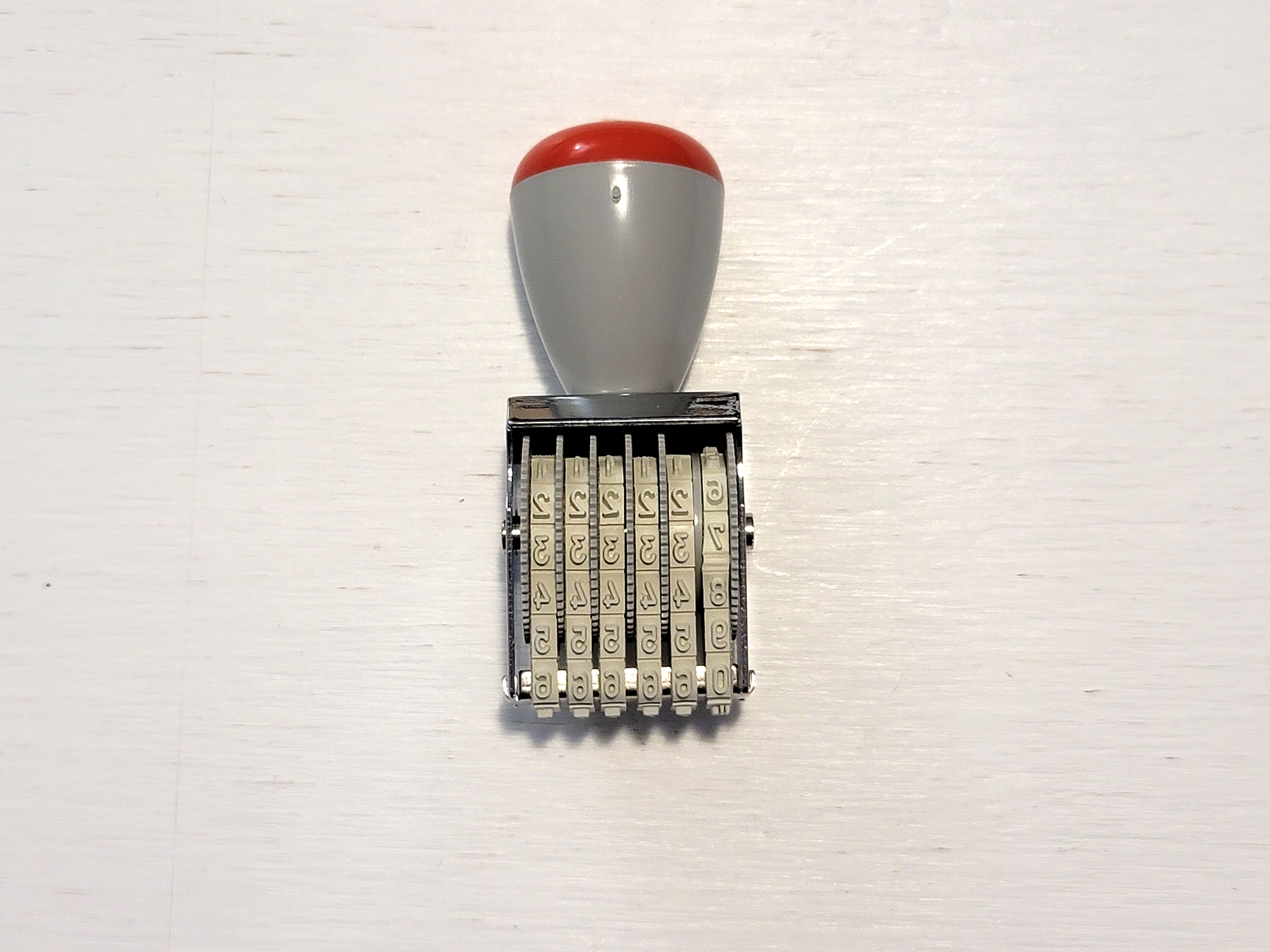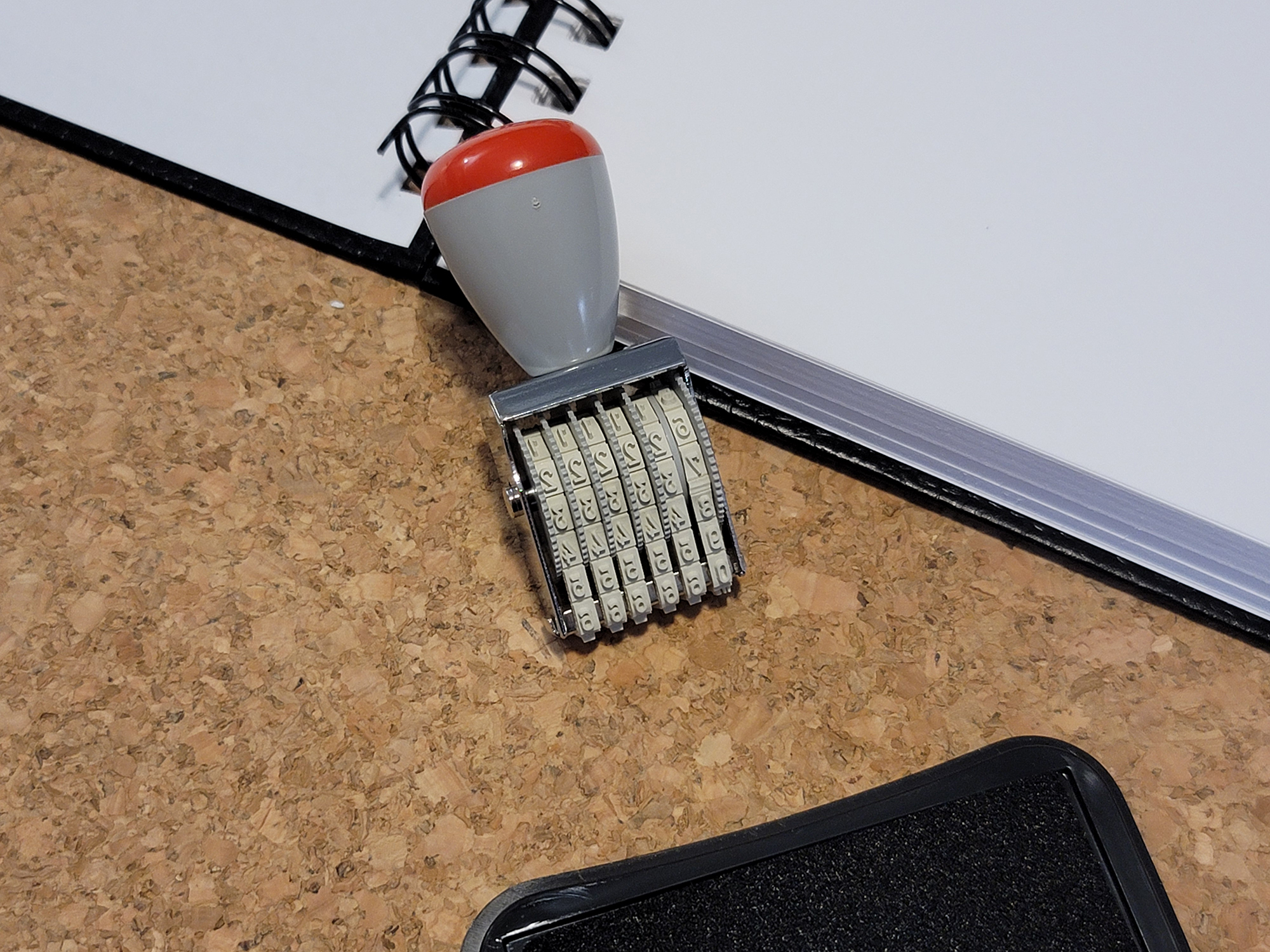 Hand Numberer Stamp
$10.99 – $14.99
Description
These hand numberers are furnished with deep molded bands and chrome plated steel frames. Bands contain a blank space. Eight imprint sizes are offered, with up 4, 6, or 8 bands on a stamp. Stamp includes numbers 0-9 and some symbols where appropriate.
At 1/8″ Imprint Height, these are perfect for batch numbering your labels.
How many bands will fit?
5/8″ labels – 4 band stamp
7/8″ labels – 4 band or 6 band (5 numbers fit best)
1″ labels – 4 or 6 band
1.5″ labels – 4, 6, or 8 band.
Pair with our VersaCraft ink pads heat set on the labels for a permanent and easy batch numbering solution!
---
Only logged in customers who have purchased this product may leave a review.